About Us
About the Company
WELCOME TO OUR ONLINE FLORIST & GIFT SHOP!

NATIONWIDE SAME DAY DELIVERY
of flowers and gifts on orders placed before 12:00 p.m. in the recipient's time zone,
delivered from a premium flower shop.


Local Delivery of flowers, potted plants and gift items in Cleveland - Cuyahoga County.

We offer you professional floral service, specials on roses, sympathy arrangement, candles, gift items, candy, and artistic floral arrangements for weddings, corporate events and everyday. Mylar or latex balloons can be attached to any flower order for any occasion. We are a one stop Florist & Gift Shop. Ask us about our flower corporate account and monthly flower delivery program.

Enjoy the convenience of ordering flowers from our online florist catalog 24 hours a day. Have flowers delivered today to those you love. For birthday or anniversary, for sympathy or just a thank you gift, Brecksville Florist is your best choice to send flowers and special gifts for all occasions. Send flowers with confidence. Local or Nationwide flower Delivery. If you missed our cut-off time, please call us. We always try to accommodate late deliveries of flowers in Cleveland and surrounding areas. Brecksville Florist – Elegant, quality, value & design.
We are a member of the Brecksville Chamber and Broadview Heights Chambers of Commerce. Patricia serves on the Board of Directors.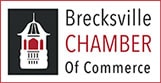 ;

;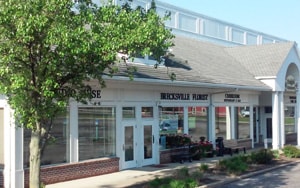 Brecksville Florist & Gifts
8803 Brecksville Road
Brecksville, OH 44141
---
Store Hours:*
*Our summer hours are 9:00 a.m. to 3:00 p.m., Monday through Friday and from 9:00 a.m. to 2:00 p.m. on Saturday.

We are closed on Sundays.
To help assure on-time delivery during the busy holiday season, place your order at least 2 day(s) prior to the following major holidays: Thanksgiving Day, Christmas Day, New Year's Day, Valentine's Day, Easter, Administrative Professionals Week, Mother's Day, Memorial Day, Father's Day, Independence Day and Labor Day.

Our shop will always be closed on the following holidays: New Year's Day, Memorial Day, Independence Day, Labor Day, Thanksgiving Day, and Christmas Day.
Meet The Staff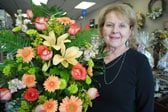 Patricia Penland is the owner of Brecksville Florist & Gifts. I purchased the shop in September 2009. The shop is located at Millside Centre in Brecksville. I am a Kent State University graduate with a major in Fashion Merchandising and a Business minor. Over the years I have worked as a sales executive for different technology companies in the greater Cleveland area. While running a small business has been very challenging I have found it to be a very rewarding experience. I lived in Brecksville for 27 years. In 2015 I got married and moved to Broadview Heights. I have one daughter and two grandchildren who live in Alaska.
---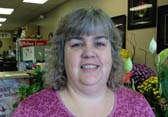 Susie majored in Floriculture and holds a BA degree from Vincennes University. Her 40 years of experience position her well to be the anchor designer of Brecksville Florist. Her organizational skills are excellent. She particularly enjoys the change of seasons and working with the fresh blooms associated with each season. Susie is married, has 2 children and 2 grandchildren and is a resident of Macedonia.
---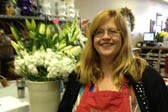 Michelle has been a part of the Brecksville Florist team since 2010. Prior to that she worked at Daisy Hill Greenhouse in Hunting Valley for twenty two years and Flowers by Cynde for five years. She has 29 years of experience in the floral industry. She is a graduate of Hixson School of Floral Design in Lakewood, OH. Michelle's love of working with flowers is evident in every arrangement she designs. She is married, has a daughter and is a resident of Northfield Center.
---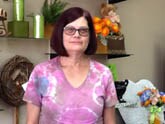 Liz has worked in the floral industry for over 20 years and is a graduate of Pawlak's School of Floral Design. Her passion for gardening inspired her to become a floral designer. She enjoys the outdoors and spending time with her family, especially her beloved dogs. Liz is in a long-term relationship, has two children and is a resident of Brunswick.
---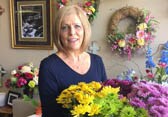 Jan handles the front of the shop, and enjoys interacting with our clients whether it be on the telephone or those visiting the store. She comes to us with an extensive administrative background in the corporate and medical sectors, as well as, radio and promotions. Jan loves the creative atmosphere in the flower shop and the joy the designers bring to the people receiving their beautiful creations.
______________________________________________________________________________________________________________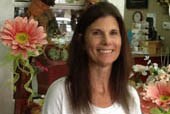 Lori, our second front desk manager is first in line to answer the phones and assist customers who come into our shop. She is also an assistant to the designers in our day to day operation. She and her husband have been Brecksvlle residents for 27 years. They have 4 children and a grandson. Her creative flair has found a home at Brecksville Florist & Gifts.
---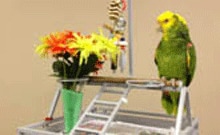 And then there is Jake, the 29 year old Amazon Parrot. He travels from home to the flower shop each day wrapped in a bunting in the winter and free style in the good weather. Jake is Patricia's personal pet. He loves hanging out with us each day. Children are amazed by him.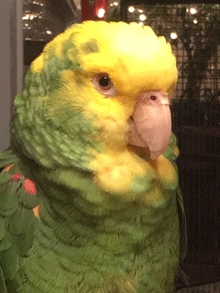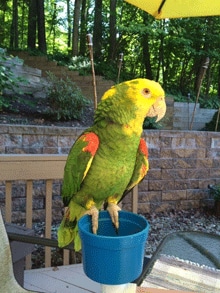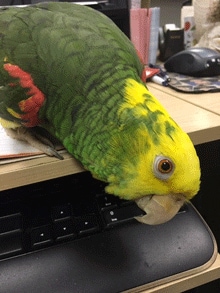 ---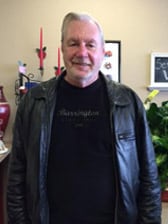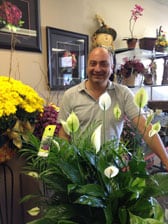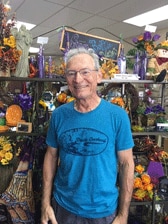 And we could not survive without our drivers Dave, Ron, and Cappy. Rain or shine, sleet or snow they show up to deliver our fabulous creations to your doorstep.
Chamber of Commerce
Breckville Florist & Gifts was named 2018 Business of the Year!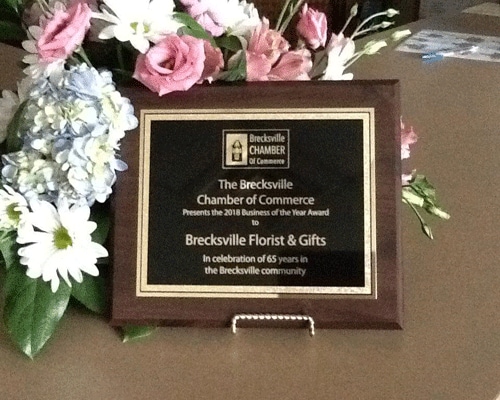 ---
Brecksville Florist is a member of both the Brecksville Chamber of Commerce, and the Broadview Heights Chamber of Commerce.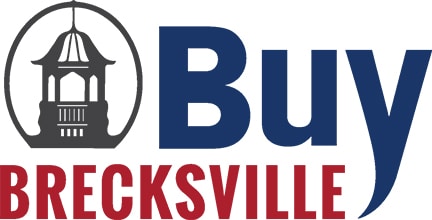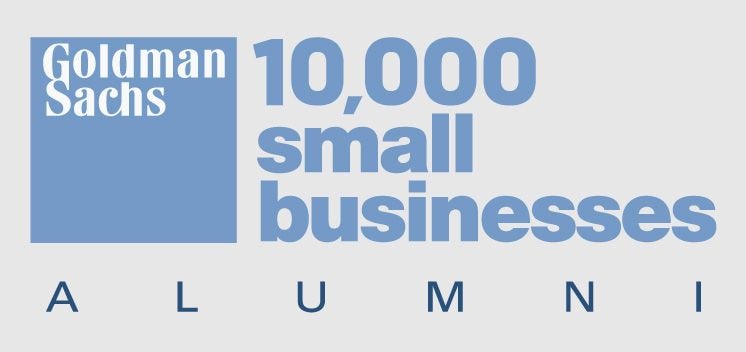 100% Guarantee

Our commitment to you is 100% satisfaction on all your floral and gift purchases. If you are not completely satisfied, let us know by calling (440)526-2446.
Delivery Areas
Our shop serves the following areas:

Nationwide Delivery through our network of Teleflora Florists.

Local delivery includes: Brecksville, Broadview Heights, Independence, Richfield, Sagamore Hills, Northfield, Macedonia.

We also deliver to Cleveland and all surrounding area:
Cuyahoga County:
A: Avon, Avon Lake
B: Bay Village, Beachwood, Bedford, Bedford Heights, Bentleyville, Berea, Bratenahl, Brecksville, Broadview Heights, Brooklyn Brooklyn Heights, Brook Park
C: Chagrin Falls, Cleveland, Cleveland Heights, Cuyahoga Heights
E, F, G: East Cleveland, Euclid, Fairview Park, Garfield Heights, Gates Mills, Glenwillow
H, I: Highland Heights, Highland Hills, Hunting Valley, Independence
L, M: Lakewood, Linndale, Lyndhurst, Macedonia, Maple Heights, Mayfield, Mayfield Heights, Middleburg Heights
N, O, P: Newburgh Heights, North Olmsted, North Randall, Northfield, North Royalton, Oakwood, Olmsted Falls, Orange, Parma, Parma Heights, Pepper Pike
R, S: Richmond Heights, Richfield, Rocky River, Seven Hills, Shaker Heights, Solon, South Euclid, Strongsville
U, V, W: University Heights, Valley View, Walton Hills, Warrenville Heights, Westlake, Wickcliffe, Willoughby, Woodmere
Sympathy Etiquette
How do I know what is appropriate when ordering flowers for a funeral?

Sympathy tributes vary region to region, so it is best to ask your florist what he or she recommends. Sometimes a florist will know what the family has ordered or what other tributes are being sent, and can create something for you that will be a nice complement to the other flowers. The florist should also be familiar with any restrictions the funeral home or cemetery might have. Additionally, if a family has any special requests, the local florists are usually notified and can pass that information on to you.

I have seen a lot of different styles of floral arrangements at funeral services lately. What is best? How do I order a "special" design?

Highly personalized sympathy tributes that depict an aspect of a person's essence are a growing trend. If the deceased was a man who loved the outdoors, perhaps a tribute incorporating branches and natural materials would be ideal. If the deceased was an avid gardener, a tribute with a collection of garden flowers may be a perfect choice. Be prepared to give the florist a few hints about the person you want to memorialize. If you prefer to send a design that is more a reflection of your style, be sure to communicate that to the florist. Most flower shops will have photos of traditional sympathy styles for you to peruse.

Is it okay to send flowers to the family's home? If so, when is it appropriate to send them?

Absolutely. This is a wonderful way to express your sympathy and is a common trend. Some people choose to send flowers to the home immediately while others prefer to wait a week or more. There are no rules. Flowers can be a very comforting reminder during the grieving process that friends haven't forgotten.

Is it still appropriate to send flowers if the death notice mentions a charitable donation?

Yes. Because flowers help say what is often difficult to express, they are always appropriate and in good taste. Flowers also play a functional role, adding warmth to the service and providing the visible emotional support that the family needs during this time.

Is it acceptable to send roses or flowers in a glass vase to the funeral home?

From an etiquette standpoint this is perfectly acceptable; however, some funeral homes have rules about certain types of arrangements. Your florist will be familiar with what each funeral home allows.

If several of us want to go in together for funeral flowers, how do we sign our names so the family knows how to thank us?

When groups go in together on flowers, the arrangements can be very special and make a larger showing. There should be room on the floral enclosure card for several names, but if there's not enough space it is best to sign as a group, such as ''The Girls in Accounting'' or ''The Smith Family.'' Include a contact name and address on the card so the family knows who to thank.

Where did the tradition of sending funeral flowers come from?

Flowers have always played an important role in burial traditions because of their soothing qualities. In ancient cultures, floral and herb essences were used to anoint the bodies of the deceased and aromatic flowers and greens were displayed.

Is it appropriate to send a plant to the funeral home? If so, will the funeral home send it to the family after the service?

Yes, it is appropriate to send a green or flowering plant. Some funeral homes will deliver plants or flowers to the home if specified. In some cases, the florist may make arrangements to pick up the plant after the services and deliver it to the family. Otherwise, the funeral director will simply notify the family members that they may take the plants with them after the service. Check with your florist to see what is customary for your area.

If I want to place a tribute in or on the casket, what should I do?

This tradition is usually reserved for family members or special loved ones. Ask the family before ordering anything for the casket. Your florist can offer suggestions for other special tributes.

What is appropriate to send for a cremation?

A tastefully designed floral tribute adds beauty to any type of memorial service. It is common for the family to have an arrangement designed for display with the urn. Because cremation is quite common in an increasing number of regions, many florists will have specific suggestions.
Specialty Services
We specialize in the following services:
The Freshest Cut of Flowers To Enhance Any Occasion
Contemporary-to-Traditional Designs
European Garden Baskets
Presentation Bouquets
Wedding Designs
All Custom Corsages and Boutonnieres Using The Latest Designs and Techniques
Bridal and Baby Shower Flowers
Sympathy Tributes: Casket Sprays, Standing Sprays, Wreaths and Hearts on an Easel, Again Custom Designs to Fit Your Requests
Corporate Events
School Events
Balloon Bouquets
Gourmet Fruit ~ Goody Baskets
Wine Cheese ~ Cracker Baskets
Chocolates
Numerous Gift Items Hand Made Stained Glass Items
Stuffed Animals, Angels, Crosses, Throws
Carson Wind Chimes
Silk Table Top Designs
Seasonal Door and Cemetery Wreaths
Delivery Policy
A local (Brecksville, Broadview Heights, Sagamore Hills and Independence) delivery fee of $10.95 will be added to each order, for each address. (For deliveries outside our local delivery area but in the USA $14.95, Other deliveries this fee may vary.)

U.S. orders must be received before 12:00 p.m. in the recipient's time zone to assure same-day delivery. Orders received after that time will be delivered the following day.

We will do our best to accommodate deliveries at specific times of day, but we cannot guarantee it.

We are unable to make deliveries on Sundays. Deliveries requested on this day will be delivered the following business day.

Delivery of orders to rural route addresses or cemeteries cannot be guaranteed.

We will be happy to accept your international orders if you call our shop directly. We are unable to accept international orders over the Internet.
Payment Options
We accept the following payment methods:
Visa
MasterCard
Discover/NOVUS
American Express
Debit Cards
Phone In Payment
Substitution Policy
Occasionally, substitutions may be necessary to create your bouquet due to the availability of certain flowers in various parts of the country. Care is taken to maintain the style, theme and color scheme of the arrangement, using flowers of equal value. Additionally, the substitution of certain keepsake items may be necessary due to increased demand, especially during major holidays. In single-flower arrangements, such as an all rose bouquet, or orchids, we will make every attempt to match the flower type, but may substitute with another color.
Privacy Policy
This privacy statement has been created in order to demonstrate our firm commitment to protecting customer privacy.

Information We Collect

If you open an account on our site or make a purchase, we need your contact information including your name, phone number, e-mail address and mailing address to complete your transaction.

When you visit our website, we also collect some basic information that does not identify individual users. We use this information to determine our users demographics and interests, so that we can better understand and serve our users.

"Cookies"

Cookies are small files which store certain information about your activity on the website and are stored on your computers hard drive. Our cookies do not contain any personally identifying information. We use cookies to let us know that you are a prior customer, so that you dont have to reenter information you gave us on your prior visits. Most web browsers automatically accept cookies, but most allow you to instruct your browser to prevent the use of cookies. However, if you disable cookies, you will not be able to use certain features of this website.

Our Use and Disclosure of Your Information

When opening an account or making a purchase, you have an opportunity to opt-in or opt-out from receiving emails from us. If you opt-in to receive information from us, we may use your purchase history, contact information and other registration information to provide you with more relevant information and email content. We may send emails to our users regarding changes in our services or other information we believe will be of interest to our users. If you prefer not to receive these emails, you can send us an email with the subject line no emails or reply to our email with the subject line no emails.

If you send us personal correspondence, such as emails or letters, or if other users or third parties send us correspondence about your activities on our site, we may collect such information. We may use that information and other information that we obtain from your use of our site to resolve disputes, troubleshoot problems and enforce our agreement for Terms of Use.

We may share aggregate statistics about our sales, traffic patterns and related site information with other businesses, but these statistics will include no personally identifying information.

We may share your information with Teleflora and other reputable vendors for the purpose of sending out special offers via email and/ or in connection with the services provided by our site such as the delivery of flowers. Your information will not be shared for any other purpose and will be kept secured.

We cannot ensure that all of your private communications and other personally identifiable information will never be disclosed in ways not otherwise described in this Privacy Statement. For example, we may be required to disclose information to the government or third parties under certain circumstances, or third parties may unlawfully intercept or access transmissions or private communications. We can (and you authorize us to) disclose any information about you to law enforcement or other government officials as we, in our sole discretion, believe necessary or appropriate in connection with an investigation of fraud, intellectual property infringements, or other activity that may be illegal or may expose us to legal liability.

Security

This site has security measures in place to protect the loss, misuse and alteration of the information under our control.

All user credit card information is securely communicated using secure socket layer (SSL) software, which is the industry standard and among the best software available for secure commerce transactions.

All user information stored on our server is stored in an encrypted format. Notwithstanding these efforts, we caution you that perfect security does not exist on the Internet.

Linked Sites

If this site contains any links to other websites, we are not responsible for the privacy practices or the content of such websites.

Changes to Privacy Statement; Consent

We may update this Privacy Statement from time to time. You should check this page periodically for changes. By using our site, you consent to the collection and use of your information by us as described in this Privacy Statement.

Questions and Comments

We welcome your questions and comments about this Privacy Statement.